I usually limit my coffee intake to a morning cup to get the day going... but I had more today. So i feel compelled to update and expose my new things. I've been working on some drawings for my friend Jon who wrote a feature film and is using an illustrated book to summarize his script, for his package he's sending out to producers. We'll see what happens...here are a couple: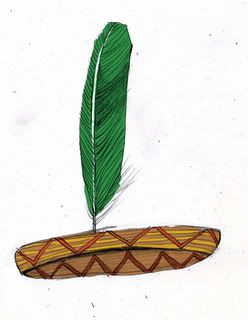 Also, in the midst of trying to get a grip on my life overall, I realized i needed to change things up with my work. My process, my drawing, my lack of painting. I need all of that to be pushed up to the top of my priorities. Its just so hard to know where to start. I have been needing to just do SOMETHING. I think about drawing and painting a lot. Maybe too much. So i decided to use what I had and just paint. It was/is still a mess. But it felt great. And as I was going I went through a range of emotions. Feeling frustrated that it wasn't beautiful just by putting paint to paper. Ha, i have to laugh at myself for that. Being stuck in a digital world has spoiled me with instant gratification. I think learning to be patient may do me some good overall. It is what it is, that's all i can say: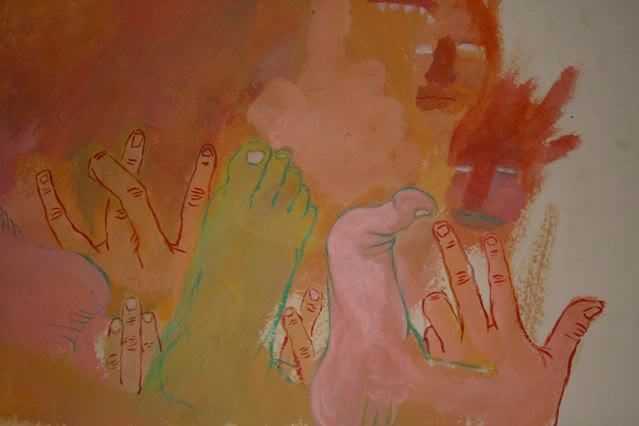 And to my delight, I got the three little paintings i bought in Jackson, WY at the Lyndsay McCandless Gallery by Jenny Kostecki.
visit her blog
There were a series of 9 and I would've liked to have had them all, but come on...
3 seemed like the right number... They came at the right time. When i was needing a little boost and inspiration...Now I have to find the right spot for them.